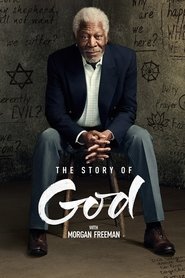 The Story of God with Morgan Freeman
'The story of God' e' la serie prodotta e presentata da Morgan Freeman, che affronta l'affascinante storia della devozione religiosa.
Un viaggio epico e coinvolgente tra i misteri del divino, un viaggio intimo per scoprire il rapporto tra l'uomo e la fede attraverso un mix di scienza, antropologia e storia. La serie ha anche un approccio scientifico per scoprire come le frontiere delle neuroscienze e della cosmologia si intersechino con la religione tradizionale.
TV Status: Returning Series
Duration: 45 min
Release: 2016